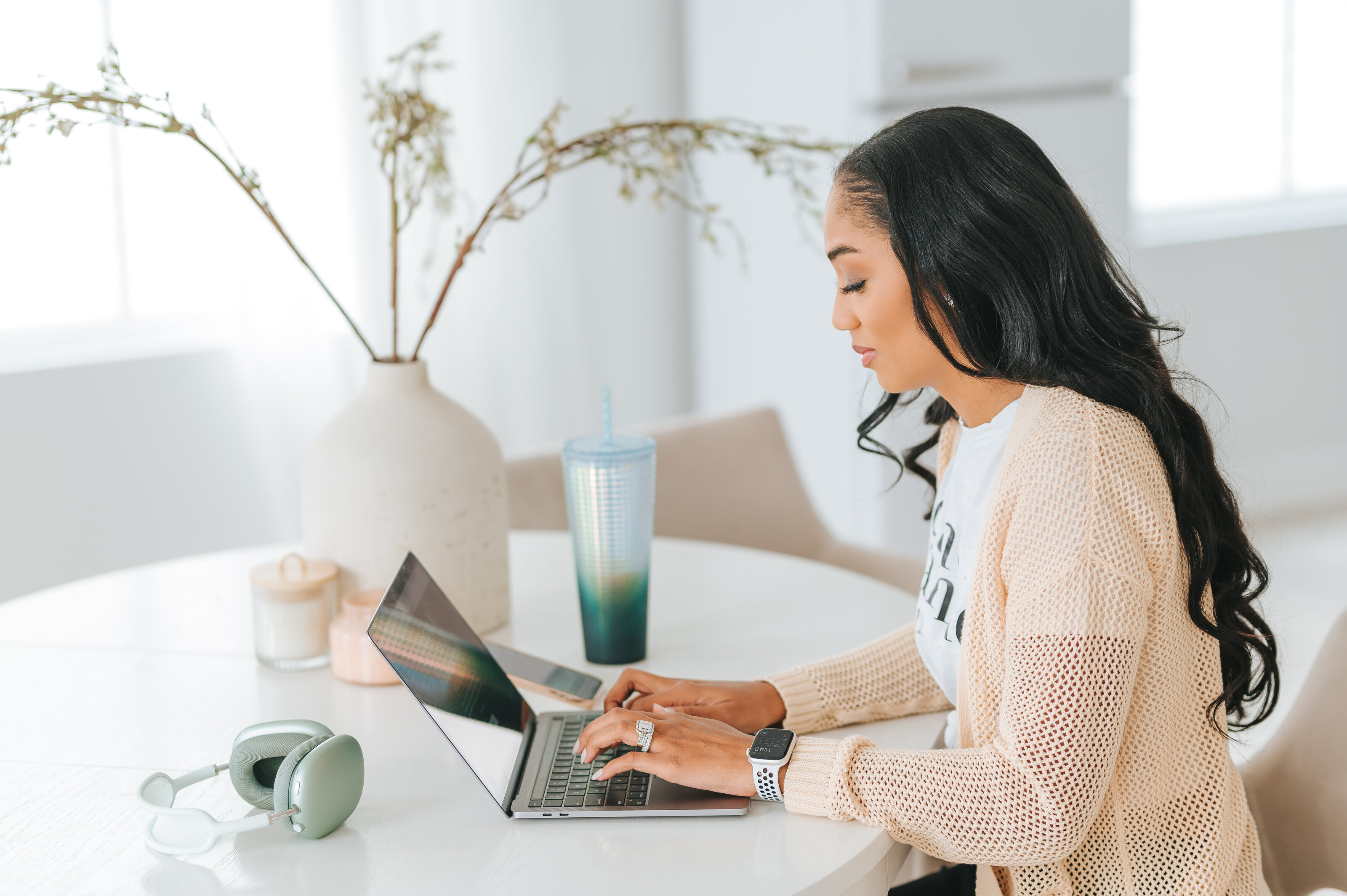 Every now and again, I get an itch to create. Aside from my client projects, I aim to stay up to date with all the new things coming along in online business. And whether that's a new wardrobe or even a new product offering, I look at my business and brand to see where I can improve and update… This time though, it was my website that needed a refresh.
As my business needs and even offerings have changed over the years, I believe my aesthetic and my essence in business has changed as well. My prices increased, I am doing less and less one on one projects and I have a full time career with TONIC now. So, my site needed to reflect all of that.
My Old Site Was Already Jealous
TONIC's iconic sayings are always plying in my mind when it comes to business and my site being jealous just kept resonating as I thought through what actually needed to change. Once they had a fall launch of a new collection, I fell in love with Lillet Blanc.
But, the question of what would I need to do, wasn't the factor. It was the 15+ pages that needed to be completely redone and fleshed out all over again that was giving me pause.
My site was more formal, originally designed for a team of people and it was very neutral. I was moving into a solo, bolder and more poised but relaxed version of myself and this site (Paper Plane) although beautiful, needed more than just a refresh with new pictures.
The Prep Was More Than a Notion
I knew that going into this, that it would be a total overhaul. So, I shifted my mindset and told myself that I didn't have to do it all in one night and that I could roll it out slowly. Meaning, every page didn't have to be completely finished before I launched something new.
But, it needed to be at a beautiful place and not at a totally done place. Typically, when it's totally done, I'm ready for a change anyhow. A website is a moving, breathing, ever-changing online presence that I want my visitors to fall in love with.
I know that means things get launched with a 'Notify Me' tab instead of a sign up button and sometimes placeholders are stand-ins until the shoot is completely done.
But, for this… I took my time, planned a new shoot, scheduled a work intensive and opened new apps to help me stay on top of it all and launch my new product suite. A podcast, a course and one slimmed down, amazing offering!
It was work! But, it was worth it! I'm in love with the result and would love to know if you do too! Welcome to the all new nichecaldwell.com! Excuse the kinks…